Making the most of its experience and expertise, J2Fpharma team is proposing a training catalog for companies wishes to develop their knowledge and know-how on pharmaceutical development and CMC fields.
Training tool are specifically developed for each training and are finely tuned to meet Client expectations. Those are adapted to the number of attendees and training/topic specificities and are available in French and English. Each training include case studies based on trainer experience (see section about us).
Training can be proposed onsite (Client site) or virtually. 1 or 2 trainers will be made available, depending on training duration and topic. 
Please find a list of proposed trainings as example :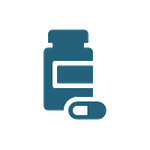 PHAMACEUTICAL DEVELOPMENT
CATALOG
«Formulation:
understand and meet challenges from lab scale to industrial scale.»
« Design of Experiments (DoE):
use as tool for optimization of formulation or manufacturing process.»
« Quality By Design:
understand the mindset and apply it during drug development.»
« Statistics, analytical development & validation:
ANVISA mindset and specificities. »
« Dissolution method: develop, set specification and validate it, taking into account product specificities. »
« Modified release formulation:
improve knowledge on interest, application and development key steps. »
« Degradation products:
from identification to qualification.  »
« CMC strategies and guideline requirements: differences between Europe and other regulatory agencies (from US to Asia).»
« Redaction of 'Pharmaceutical development ' dossier section in line with Quality By Design minset. »
«  Workshop :
CTD Module 3 redaction. »
« ICH guidelines and their impact on CTD dossier writing:
for a successful dossier evaluation. »
« IMPD/IND:
Ensure successful writing of quality section. »
« CMC post-approval change: evaluation, classification and impact on CTD dossier (and differences between regions). »
« CTD dossier redation (module 2 to 5): case study, gap analysis and examples to improve knowledge on dossier writing & evaluation. »
Please contact us to obtain more details on the catalog and details of each training
(duration, key objectives and associated cost).
J2Fpharma is registred in France
as training organization.